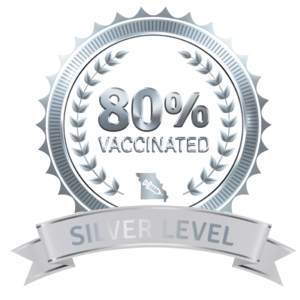 The Missouri Chamber of Commerce and Industry has recognized The Clayton Engineering Company as a Silver Level Workplace, with 80% – 89% of all employees having received their Covid-19 vaccine.
"The COVID Stops Here campaign recognizes Missouri workplaces that have achieved widespread vaccination. We are celebrating employers that are leading the fight against this virus — and encouraging more Missouri workplaces to join their ranks.
As we urgently work to stop the spread of coronavirus — including the dangerous new Delta variant — employers are playing a very important role.
We encourage employers across Missouri to talk to their staff members about the need to get vaccinated and keep track as more staff members get vaccinated."