Clayton Engineering serves clients in Banking, Restaurants, Store & Sales Retail, Convenience Store, Auto Service and Gas Stations in the retail service area. With 50 years of experience in this specific area, we have been able to build a strong portfolio of design skills and government and industry contacts. Our close client relationships are always focused around service orientation and professional experience in order to produce a timely built-to-plan final product on our retail development projects. Our vast agency contacts allow us avenues to discuss unique site problems or situations thereby shortening the review and plan preparation time.
Retail developments require specialized care. Clayton Engineering's excellent working relationships with local governments and agencies are especially critical in the St. Louis metropolitan area that includes so many different municipalities and agencies. Our understanding of the urgency of opening retail facilities and the importance it bears on the client drives us toward keeping the project on schedule. In addition to design, we are the local contact for many national clients for such tasks as building permit applications, health department approvals, etc., that are required for these fast paced, complex projects.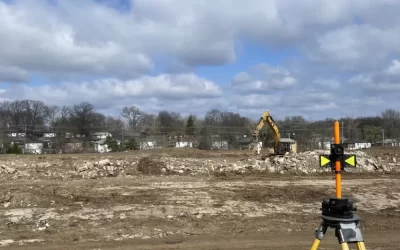 The Clayton Engineering Company is proud to work with Dierbergs Markets and PARIC Corporation to provide consulting engineering and surveying services during the development, design and construction of the new Dierbergs Crestwood. The 24.5 acre part of the 47 overall...